New Dives Sites Project Preparation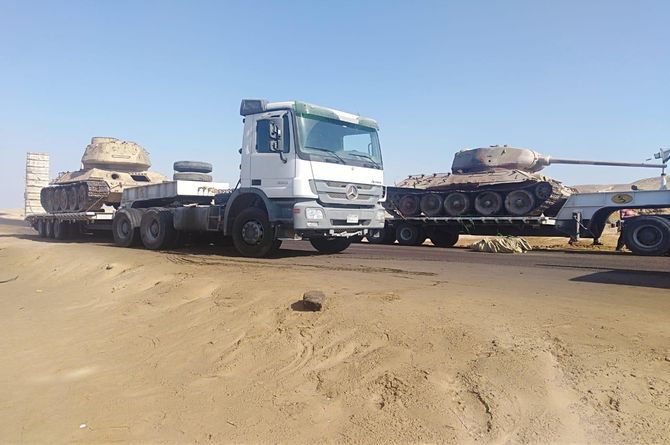 HEPCA establishes the first underwater museum in Hurghada with the support of the Egyptian Ministry of Environment and Red Sea Governorate.
The Hurghada Environmental Protection and Conservation Association - HEPCA - is preparing to hold a ceremony to inaugurate the establishment of new diving sites ( by sinking of equipment that is predicted as artificial dive sites) after years of monitoring the state of coral reefs by the HEPCA team and Red Sea Protected Areas who acknowledged the need to reduce pressure on coral reefs by establishing new diving sites.
After years of careful monitoring and planning, we are proud to be part of a great solution to preserve the coral reefs by sinking 15 remarkable pieces of military hardware just off the shores of Hurghada.
The coral reefs in Hurghada are an attraction for many tourists from around the world to practice diving and snorkeling, and we all understand the importance of preserving the natural reefs. As tourism numbers have grown, there has been too much pressure on our delicate ecosystem. That's the main reason we've created these alternative dive sites, to allow divers to continue to enjoy the wonders of the Red Sea but relieve the stress on our natural reefs.
It's a chance also to immerse yourself in the rich history of Egypt as you swim alongside authentic military vehicles, each a part of Egypt's proud military past.
At HEPCA our mandate is to promote responsible tourism practices and ensure the sustainability of this remarkable ecosystem.
Join us as we celebrate a step forward towards this goal; be among the first to witness this unique attraction and preserve the Great Fringing Reef!
---