Celebrating Environmental Preservation: Launching New Dive Sites in Hurghada with HEPCA and The Ministry of Environment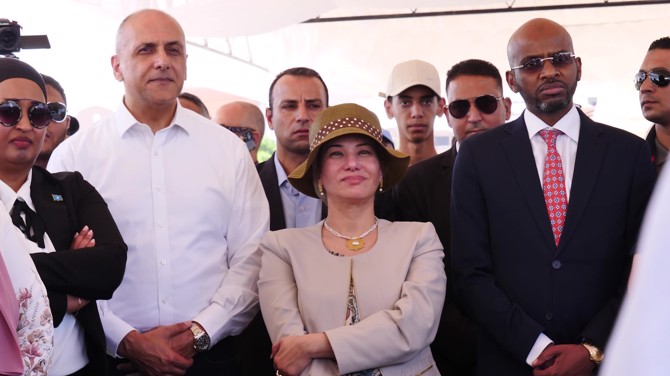 One of the most significant events to take place in Hurghada City, the launch of the first underwater museum in the city. With the tremendous efforts of HEPCA, The Ministry of Environment, and The Red Sea Government, the city witnessed the launch of new dive sites along the coast, symbolizing a remarkable step towards environmental preservation.

The event was graced by the presence of esteemed guests, including Her Highness Dr. Yasmin Fouad, the Minister of Environment, Major General Amr Hanafy, the Red Sea Governor, and the Ministers of Environment from countries such as Saudi Arabia, Jordan, Sudan, Somalia, and others. Their attendance highlighted the collective dedication to safeguarding the Red Sea's precious ecosystem and investing in sustainable tourism.
During her speech, Dr. Yasmin Fouad emphasized the importance of cooperation with non-governmental organizations (NGOs) in the effort to protect the Red Sea and stressed the need to capitalize on sectors like tourism for the benefit of the environment and the local community.
Following the speeches, the attendees moved to one of the newly opened dive sites, where they witnessed the flooding process. This symbolic act showcased the commitment to activities that not only benefit the environment but also contribute to various sectors.
The launch of these new dive sites represents a significant milestone for Hurghada City and the broader environmental conservation efforts in the region. By creating more opportunities for divers to explore and appreciate the marine wonders, this endeavor aims to raise awareness about the importance of preserving our delicate ecosystems and nurturing a sustainable future.
---